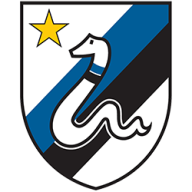 La Grande Inter
La Grande Inter
Joined

Jan 17, 2005
Messages

33,676
Likes

15,763


10 years of FIF

Nostradamus

Most Passionate Member

what a petty person you are
Inter not a top club because of 2 shitty seasons.
Handanovic was a cheap transfer despite being the 7th highest goalkeeper transfer ever when we got him (as a shitty banter era club it appears)
He was never sought after even if he was considered one of the best GKs in the world that every club with a fat wallet that isn't Bayern asked about him...
But sure "stop quoting me". More like "stop exposing me". And no, I won't stop exposing such nonsense.