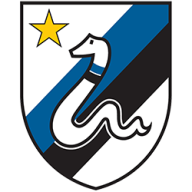 La Grande Inter
La Grande Inter
Joined

Jan 17, 2005
Messages

33,185
Likes

15,125


10 years of FIF

Nostradamus

Most Passionate Member
You guys pay too much attention on nationality issues. if a kid is born in France or grown up there from teenage years, he is French, period.
Nope.
If I'm born in Japan I'll never be Japanese unless I have ancestral roots from there. I could be born at sea, I'm still a product of my ancestors. If I'm born at sea, I'm no dolphin nor sailor.
Where you're born has nothing to do with what or who you are. That's completely random. Which is ironically the argument they use for anything else which is far from random but it's pretty much genetics and what we know about it.