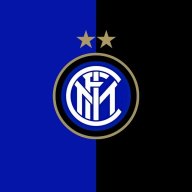 Joined

Dec 21, 2015
Messages

13,353
Likes

5,720
Favorite Player

Wes, Eriksen


Best Football Poster
Messi came in and P$G might retain Mbappe until his contract runs down (ego war). I think we might see Icardi joining them, read a report that Allegri called him and told him that he will be a starter. JuBentus want to get Icardi on loan, P$G are open for sale/obligation. It`s still better for us than juBentus getting Vlahovic.

Now that they have the funds, watch them get another good midfielder to address their issues. Axel Witsel has also been mentioned as a potential Juventus target, but Pjanic appears to be Max Allegri's favourite option. Expecting a Pjanic on 2 year loan deal.
I realise i may be in the minority but i don't want to see Icardi at Juve. Even at his current state, he's an upgrade over Morata, he can easily score 20 goals per season and Allegri always wanted him so he probably knows how to get the best out of him. On top of that, moderating his thread is going to be a nightmare. So, no thanks. He better stay at PSG.
Despite the rumours about Witsel, i don't believe he's a realistic target for Juve. Witsel has been a starter in defence for Dortmund due to their injury crisis and it doesn't look like things will get better any time soon. Can is out for several weeks, Hummels is still recovering from his knee injury and Zagadou is more injury prone than Sensi. Their only fit cb is Akanji. They can't afford losing Witsel. But i fear Juve will get Pjanic. They're offering a loan with Barca paying half of his wages. Barca are so desperate to offload him they may accept it. Sadly even a declining Pjanic would be a great signing for Juve. A midfield trio of Bentancur - Pjanic - Locatelli looks pretty good on paper.
Last edited: