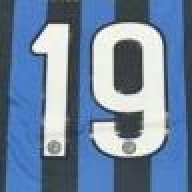 La Grande Inter
La Grande Inter
Joined

Feb 3, 2009
Messages

13,005
Likes

4,093
Favorite Player

Zanetti


10 years of FIF

Transfer Guru
Finally, there is potential incoming transfer for this winter. Welcome Dzeko
I can understand the rationale for this swap. All of us are frustrated by our low conversion of the chances we create. Sanchez seems to have lost his scoring ability, while Dzeko knows how to put the ball in the net. He will be a good vice-Lukaku, and in some games where we are just not converting changes, he can provide another focal point upfront along with Lukaku. I get it.
But I cannot shake the feeling that the time to sign Dzeko was 18 months ago. This season he has started looking like a guy who is in decline, just like Nainggolan in his last season with Roma. He will still be a good supersub for a year or two, but I get the feeling that his days of starting games is over. I don't get that feeling yet with Sanchez, his energy levels look good, he is just out of form due to injuries.
And what if the chances dry up? Then we will miss someone like Sanchez. Maybe we should just get Eder and forget about Dzeko? This is a tough one.