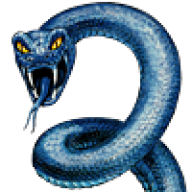 Joined

Oct 11, 2015
Messages

6,171
Likes

1,619
Favorite Player

Bastoni


Firstly, you and me already know that Pimpin will most likely be the most active poster on this thread. And secondly, I'm kind of hoping that it will be the first place where I actually see MVD posting something for fuck's sake.

Seeing as how the bullshit thread have been filled with sex-related issues, of all sorts, lately. I thought we'd have one designated thread to talk everything sex, it is, one of life's greatest joys, after all. Whether it's a story you want to share, something you're going through currently, bed trouble (which can be caused by not making eye contact when saluting someone with a drink, as I was told by many hot European chicks and was happy to do so every time we cheered) or simply looking for pointers, whatever it is, here's the place. Just no posting any NSFW images or videos and shit.

I have to be honest, since I came back to Riyadh I haven't had as much action as I would have liked, being an extremely conservative place it's not easy to go around fornicating with whomever is desperate enough to let you, and it's not always worth the consequences if you do get caught. But I guess I'll start with a unique experience I had in London. Me and the boys were coming back from the club to the hotel and as we were riding the elevator there was a MILF, someone in her late 30's I'd say (I was 21) staring right at me as the doors were closing and she made a tongue jesture, I was tipsy and was thinking that I might have imagined things, without telling the boys (I would've never heard the end of it and one of them cunts would've asked to join in if they knew) I came back down to the lobby, she was surrounded by 3 horny men trying to hook up with her. She was drunk of course, and as soon as she saw me she smiled and I was relieved that it wasn't one of those times where you think a girl is checking you out only to find out she was reminded of her period because of how disgusting you actually look. Anyway, long story short, she was the only older (by more than 10 years) woman that I ever had the pleasure of fucking and it was, like what Uni would proudly have said, an A grade experience (I'm sure Uni would've said something way better). She wasn't that good looking though, I'd give her a 6 and a half, nice boobs and an ok ass but the face wasn't much. But as I expected women of that age do have more experience and she gave me the best blowjob I've ever had, mixed with wine of course. She also kind of lead me on during the whole thing which wasn't something I was used to but hey, trying new shit and all, and to my surprise (thank you alcohol) it lasted longer than I thought. It was nice how I took off with her with all of those rich, white (not that I care what race they were but they did seem like they were looking down on me because I was brown) and horny old men drooling all over her.

Don't know her name and I could not have been more proud of myself. Even though she basically fucked me.