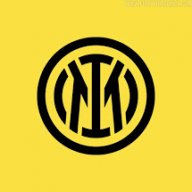 Joined

Aug 7, 2011
Messages

1,513
Likes

697
Favorite Player

#INTER BALLS


10 years of FIF
I think Inzaghi did overall good job, but made some mistakes too.

I didn't like his subs most of the games, but I think he improved end of the campaign, as I think he got more familiar with our players or their limitations?

Dzeko was played too much and more rotation should have seen earlier. Lautaro-Dzeko did not find needed chemistry and that cost us points.

Sensi loan was a big mistake and maybe if Inzaghi had given him more chances when he was fit he would not wanted to leave? But instead Gags had more changes than Sensi. Marotta mistake was not replacing him.

Im still not sure do Inzaghi have enough man managment skills or personality to win players full confidence like Conte, Mourinho, Pep, Klop… they can get in players mind and get more out of them. February-March slump was too long and those can't happen in the future at this level! Barella also seemed much better and had more confidence under Conte!

I think we had much better squad than anyone other team in Serie A, so in that way I don't see he exeeded, but maybe under performed just a little?

Don't get me wrong I enjoy his forward going style of play and we create lot of changes, but we only exploit maybe ~40% of those changes? Maybe its man managment/mental or individual thing or all of those things… can it get better?

But yeah I still think Inzaghi is right man to lead this project and I hope we can improve our scoring with new players!