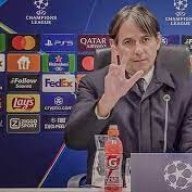 Part time Lazarus
La Grande Inter
Joined

Jun 8, 2005
Messages

28,940
Likes

6,881
Favorite Player

Inter1-0Wanda
Old username

browha



Forum Supporter

10 years of FIF
Points 1 & 2 have already been fixed in recent weeks and point 3 is directly related to points 1 & 2 so we might not get 11 defeats next season.
Points 1 and 2 are fixed at the moment, but we need to be confident its a long term solution, rather than form, if that makes sense. We cant go through another 2 month patch of no goals from strikers next season, so we need to feel absolutely confident that whatever we think is working will work for the long term rather than just luckily having lautaro, dzeko, and lukaku hit form at the right time of the season
To draw a parallel, its like when Adriano scored like 5 goals in quick succession under Mourinho - the question to ask ourselves at that point is, do we really think peak Adriano is back, or is this just a lucky run of form?
And then plan around that accordingly