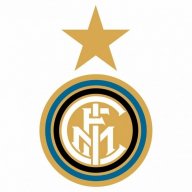 Joined

Feb 18, 2010
Messages

19,167
Likes

8,425


10 years of FIF

FIF Special Ones
I would love to see this team try a 4-3-1-2. I think it might help us a bit both offensively and defensively. Controlling the midfield more while also playing with a true AM could actually hide some of our deficiencies.

Lautaro - Correa
Hakan
Perisic/Vecino/Sensi - Brozo - Barella
Dimarco- Bastoni/De Vrij- Skriniar- Dumfries

That LCM position would be a big question mark. There's literally 5 players you could shove into that spot, not to mention moving Hakan down if you wanted to put someone like Alexis or Perisic in the AM role. However it think realistically the only way we're going to get anything out of Hakan worth mentioning is he we play him as an AM.

I think Perisic could actually do well in the LCM position as it would put him in some similar positions on the pitch in offensive phase, and also help solve the width issue you get from a 4-3-1-2. The question would of course be how he would do with possession in midfield or tackling. A fit Sensi would be obvious option but that's a unicorn these days. Vecino would probably be the most realistic option, or Vidal/Gagliardini.

The formation change accomplishes a few things:

- 3rd dedicated attacker (We don't create enough no matter what the stats say)
- 4th midfielder means we should have at least 2 ready to help defend in transition. (lack of coverage from midfield is killing us in transition)
- Avoids mismatches like Bastoni against Felipe Anderson or Skriniar against Boga. I know theoretically we are losing a defender but the way we play under Inzaghi we don't really defend with 5 anyways we end defending with 3. Having 3 slow CBs as that 3 is killing us. It would honestly be better to have fullbacks.

I know people have issues with the 4-3-1-2, however I do not. Juve went to a CL final with it and Real Madrid won 3 CLs with it. I'm not saying that's our potential, I'm just saying the formation isn't bad. With all this being said I'm sure Inzaghi will just stick with his tried and trusted 3-5-2 anyways. Just some ideas I been thinking about.
Last edited: