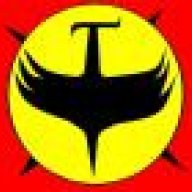 Joined

Jul 14, 2005
Messages

7,869
Likes

62
Favorite Player

4 & 10



10 years of FIF
In military and law enforcement terminology, a sniper rifle is a precision-rifle used to ensure more accurate placement of bullets at longer ranges than other small arms. A typical sniper rifle is built for optimal levels of accuracy, fitted with a telescopic sight and chambered for a military centerfire cartridge.
Maybe I am crazy but this weapon should be forbiden.
Example:
Acording to UN from 80 000 kids in Sarajevo Serbs shooted in 40% of them directly with Sniper rifle. Many of them with hard injuries and 53 dead.
We have a story where young mother learning his 1 year old son to claim on stairs and sniper shooting directlly in litlle boys head.
For me, that weapon is totally unhuman. What you think?
Movie about killed children:
http://www.youtube.com/watch?v=KzcBVc7hyg8