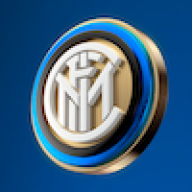 Joined

Aug 24, 2013
Messages

3,765
Likes

89


Neither European derby is local and neither has the kind of history and hostility that the Buenos Aires Superclasico has.
But surely that history and hostility is due to the popularity of these two teams? I can't imagine that this would be one of the biggest rivalries in the world if one or both clubs had no significant following. You're right that objectivity is not the same thing as popularity. But the word "excitement" inherently implies some kind of popularity aspect. It isn't everything, but difficult to say it's insignificant.
I think it's difficult to argue that quality of the game has no relevance to excitement. (I know you said that quality is part of what determines a top team, but you clearly don't think much of it). The European club game is of a higher quality than the South American one, objectively. And if we take into account quality, then I don't think it's such an obvious conclusion that Boca-River is objectively the most exciting fixture in years.
(also, going by all the criteria you use, why isn't the Real-Atletico final a contender?)