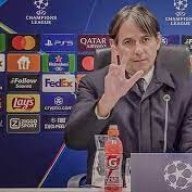 Part time Lazarus
La Grande Inter
Joined

Jun 8, 2005
Messages

26,714
Likes

3,884
Favorite Player

Inter1-0Wanda
Old username

browha



Forum Supporter

10 years of FIF
to be honest, i dont see any real signs that he cares. As Uni posted well a while ago, there's *always something*. And while it might not always be his fault, at some point, its about determination and grit. Right now, it feels like he's lost the fight.

I feel like he's given up since he signed for Inter. Maybe he thought "he's made it", or maybe he figured that on a 4 year contract at whatever wages, he didnt really have to give a shit again.

But the last 2+a bit seasons have been beyond a joke.