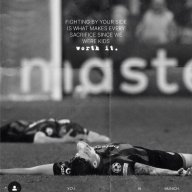 Joined

Aug 30, 2011
Messages

3,872
Likes

2,288
Favorite Player

Christian Vieri



10 years of FIF
LOL now the apes think a BYND short squeez is about to happen.. Can this fucken thing finally collapse getting sck and tired of the everyday crayze ness...

On the short side i added lots of Carvana leaps still a lot of downside left, general market sentiment on them has turned and i cant see to many pumps left that mgm can use...

Also did not realize that chewy got murdred these last couple months, maybe the GME bulls realize that their hero Ryan Cohen wont just turn this thing into cash machine. the again that fucken crypto/ nft pump yesterday worked like a fucken charm.
Also if chewy gets in the low 30s i m getting interested, think there is quite a big market for pet stuff and this is one of the niche segments where competing with amazone might be worth it.
Funny thing is when shit drops like crazy they call it manipulation lmao