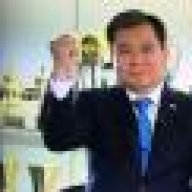 I'm better than Icardi
La Grande Inter
Joined

Jul 13, 2011
Messages

16,618
Likes

609
Favorite Player

22IcardiBroHand
Old username

DomesticatedPimp



10 years of FIF
I was reading this book and this bit took my attention

"
The Chinese economic boom started almost immediately after Deng unveiled his reforms in 1978, but it didn't make a significant impact on commodity markets until much later. To understand why, it's necessary to examine the relationship between a nation's wealth and its consumption of natural resources.

The amount of commodities that a country consumes is, for the most part, a function of two factors: the number of people in the country, and their income. The relationship with commodity demand isn't a straight line, however.5 As long as a country remains relatively poor, with annual per capita income below about $4,000, people spend most of their income on the basics they need to survive: food, clothes and housing. What's more, the governments of poor countries don't have the money to make major investments in commodity-intensive public infrastructure, such as power plants and railways. Even if a very poor country grows rapidly, it doesn't translate into much extra demand for commodities. The same is true for a very rich country. Once a nation's income rises above roughly $18,000–$20,000 per capita, households spend any extra income on services that require relatively small amounts of commodities: better education and health, recreation and entertainment. Governments of such wealthy countries have usually already built the bulk of the public infrastructure they need. In between the two extremes, there's a sweet spot for commodities demand. After per capita income rises above $4,000, countries typically industrialise and urbanise, creating a strong, and sometimes disproportionate, relationship between further economic growth and extra commodity demand. China hit the commodity sweet spot around the time that Davis wrote his Xstrata memo: its GDP per capita reached $3,959 in 2001.6 Davis's analysis wasn't based on detailed economic modelling, but he knew from his travels there that something big was happening in China that could supercharge the commodity markets.

Blas, Javier; Farchy, Jack. The World for Sale (p. 178). Random House. Kindle Edition. "


India and Bangladesh are at 2,000 USD GDP per capita, throw in Pakistan, and that's 2.1 billion people..