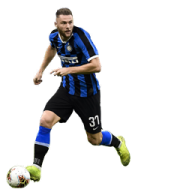 Joined

Feb 5, 2016
Messages

9,634
Likes

2,538
Favorite Player

Sheik Salman
Old username

EEeyOO


If new movies and series are quality to you than I am definitely out of this discussion. Utter crap. Look just this year movies nominated for oscars. Hillarious. Power of dog? Dogshit movie. But you have lgbt character there so expect some oscars there, doesn't matter that movie is dull and boring. Brokeback mountain was cinematic masterpiece compared to this crap. It had story, top acting and directing. Dont worry you'll see how good will be this lotr series. It will be crap. Galadriel in this abomination is warrior like Brienne Tarth? Roflmao! Its just cause it must be woke in your face. It must have woman that is hero and stronger than any other species. And I love heroine in movies, Ripley, Sarah Connor and so on but man, those movies were great, on all levels. This is just propaganda with bunch of cgi, bad story and just plain politics, nothing else. Swap gender, races, its all farce. Denzel Washington is Macbeth, king of Scotland

whats next? Maybe Eddie Murphy as JFK? Dont worry Oswald will be potrayed by some white dude, maybe Tim Blake Nelson or Stephen Dorff, thats how Hollywood works today. Fuck woke. It sucks man, really hard.
You're just afraid you'll get a crush on a girl in a movie who in real life is a dude with a cock.