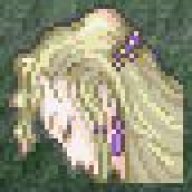 Joined

Nov 28, 2011
Messages

1,702
Likes

28
Favorite Player

Javier Zanetti

https://irequis.wordpress.com/2017/03/17/ten-uphill-steps-to-champions-league-spot/
Overview
The curtain of Serie-A competition is about to close in 2 months i.e. in May. While the race to championship is quite mild as the juggernaut Juventus will win the title again, the race to UCL spots is as harsh as ever. Currently, there are 6 feasible clubs which are vying for 2 remaining spots i.e. Roma, Napoli, Lazio, Inter, Atalanta, and Milan. Some face easy remaining fixtures while some face grueling matches. Below is the table which illustrates the current standing, the fixtures and the results prediction :
(I am sorry but I dont know why imgur link is not working so below is the attachment)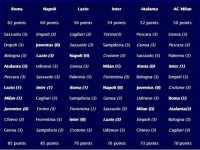 ​
Bold : match against top six
Italic : away match
PS : the result prediction does not come from thorough research so any feedbacks will be welcomed.
Chance for contenders
Here, the situation for each UCL contenders (beside Inter which will be assessed in more detailed manner) will be briefly mapped :
• AS Roma
Roma will face 4 out of top 6 clubs (Atalanta, Lazio, Milan, Juventus) of the league which is the most from all contenders. But seeing how Atalanta easily crumble in such important phase of league, it is safe to rule out Atalanta from the equation.
Roma currently are standing strong at 2nd place and 8 points ahead of Inter. While Roma will face difficult games such as Rome derby and away matches against Milan and Juventus, their starting position is strong enough to secure the UCL ticket.
• Napoli
They have the most away games which are 6 games (tied with Inter). Theoretically, they also have the second easiest fixtures (come after AC Milan). Adding this factor with the points advantage (6 points in front of Inter) and Sarri's capable hand, Napoli is very likely to grab the UCL spot.
• Lazio
The remaining games is not too easy and not too difficult either. But, Lazio have the most uncertainity as their coach (Simone Inzaghi) is still young and inexperienced in leading the team in such crucial situation. Speaking of uncertainity, they will also play against Roma. Rome derby is usually a tight match where the winner can hardly be determined. There is no guarantee that Lazio will lose the derby although Rome are the stronger team. In short, it is hard to predict the outcome of Lazio.
• Atalanta
While Atalanta is still mathematically feasible to have a shot for 3rd position, they do not show mental strength to compete for it. It was indicated by surprising 7-1 loss against Inter. Zero points from direct rival is worrying, but what is worst was the manner of their loss which could blow devastating mental hit to them. The chance of Atalanta sniping the 3rd spot will fully depend on how Gasperini rallies the entire team and restores their confidence. However, in personal opinion, Atalanta do not stand a chance to take the UCL spot as they are not able to show strong reaction which is the characteristic of big teams.
• AC Milan
They have the easiest fixtures as they will only have 4 away matches (which is the least). They also only have to face three of top six clubs and one of them is Atalanta. Milan might be in 7th position and still 4 points behind Inter, but they have fair chance to reach 4th or 5th place and kicking Lazio or Inter from European League spot.
Inter's chance
Inter have the most difficult fixtures with Roma and Lazio come close. Inter also will have 6 away matches which is the most among other contenders (tied with Napoli). Inter also will play against three direct rivals i.e. Napoli, Lazio, and AC Milan. These facts alone are already put Inter's chance for Champions league under serious threat. Besides, there are more factors do not make the situation easier for Inter i.e. :
• Bane of Fiorentina
La Viola is placed on 8th place, 15 points behind Napoli and 9 points behind Inter. While Fiorentina is very unlikely to reach 3rd position, their result will affect the table significantly. Inter, Lazio, and Napoli will play against Fiorentina so it is understandable that their performance will tilt the odds for the UCL contenders. Here comes the bad news. Both Lazio and Napoli are very comfortable against Fiorentina, on the other hand, Fiorentina has been becoming the constant thorn for Inter in recent years. In the last 4 years, Fiorentina managed to win against Inter in landslide victory such as 4-1, 3-0, and 1-4 (at Inter's home). The good news is Inter managed to defeat Fiorentina in the last Serie-A match with 4-2 score. Still, an away game at Fiorentina will be a very difficult game.
• Icardi's away woe
There is no doubt that Icardi's has become Inter talisman in this season. With the tally of 20 goals and 8 assists, Icardi has more than 50 % direct contribution to the goals which Inter score in Serie-A (53 goals). However, most of Icardi's good performance are played at home while that is not the case for away games. To compare, Icardi has scored 15 goals and 8 assists at home, but only 5 goals and 3 assists at away. Considering Inter will have 6 away games in future, Inter's chance to Champions League will depend on how Icardi steps up at away matches.
• Pioli's big match record
If Inter is now in position to compete for UCL spot, it is all thanks to Stefano Pioli who propels Inter to 5th place after an awful start by Frank de Boer. Pioli manages to consistently win with the high mark of 7 consecutive wins. However, most of the victory come from weaker clubs while the record against top teams is quite unimpressive. Throughout Pioli's tenure in Inter, he already played against several notable clubs and the result are not convincing one. Loss against Napoli, Juventus, and Roma (3-0, 1-0, and 1-3 respectively), draw against Milan (2-2), and win against Lazio and Fiorentina (3-0 and 4-2). In Coppa Italia, Inter also lost against Lazio 2-1. All these results surely do not give relief to Inter.
Conclusion
The race to the remaining UCL is interesting as it forms a triangle constellation consisting of Napoli, Lazio, and Inter. AC Milan and Atalanta are laid under and ready to leapfrog either Lazio and Inter if they drop too many points. Outside of the system, Fiorentina will act as a Joker card which will make or break the chance of UCL depending on its result against Napoli, Lazio, and Inter.
Out of all remaining games, the match against Napoli is definitely the most important. Draw means tough odds for UCL. Lost means goodbye as they will be 9 points award. Only win is the acceptable result for Inter to continue its lifeline to UCL. If Inter come out victorious and Napoli lose against Juventus then the race to 3rd place is blown wide open. Also, Inter must try to win big against Napoli as Serie-A counts head-to-head record to determine the league table if two teams have the same points. Considering Napoli won 3-0 at previous meeting, it is almost impossible to outscore them to even out the head-to-head record. It puts Inter at the backfoot even more as Inter must avoid having same points with Napoli.
It is imperative for Inter to win not only against Napoli, but also against Lazio and Fiorentina. Even draw against them means an even more arduous path to reach the 3rd place, let alone loss which means making it virtually impossible. As for the rest of the games, it is very normative to state that each team must avoid dropping points against smaller clubs. They are still important, but the direct confrontations among Napoli-Lazio-Inter are 6-pointers match now so they understandably attracts more spotlight onto them.
For closure, Inter are against the odds to grab the remaining Champions League tickets which are very likely to be taken by Napoli and AS Roma. Shame, isn't it ?
Last edited by a moderator: