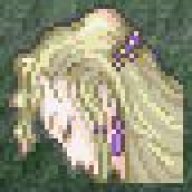 Joined

Nov 28, 2011
Messages

1,702
Likes

28
Favorite Player

Javier Zanetti

Inter are on the run for the UEFA Champions League, again. It is the same objective which Inter have been aiming for several years, but to no success. This year, Inter will be vying for it together with AS Roma, Lazio, and AC Milan which will not make it easy for the former to grab the remaining UCL spot as Napoli and Juventus have it already secured.
Last year, I wrote the similar article which elaborated Inter's chance to enter UCL, which ultimately fell short just after it was published. This year, Inter are in much more comfortable spot although the journey will be still as arduous as ever. So, here are the remaining obstacles for Inter and the rest of UCL competitors :
Note
Bold : match against top six
Italic : away match
Here are few takes based on the remaining fixtures of the UCL contenders :
• Difficulty comparison
Sorted from the hardest to easiest : Roma, Lazio, Inter, Milan.
• Decisive derbys
Derby Della Madonnina and Rome Derby will decide everything. The shape of UCL competition will converge after these derbys take place.
If Inter defeat Milan, the former basically eliminate Milan's chance to qualify. Conversely, Milan's victory will put them at the eye level of the rest of UCL contenders.
Rome Derby will be 2 matchdays away from Milan Derby. If previously the Milan's teams kill each other, now it is the time for them to watch the killing between the Rome' s teams.
• Roma's chance
It seems Roma already have secured the UCL spot. They have considerable point lead compared to the other contenders. They also have the easiest fixtures. Their closest competitor, Inter, still have to lock horn with another direct rival Lazio. While they still have one game in hand, it will be a hard game against Milan. As for Roma, they will face a lot of minnow teams in their home. It will take a massive meltdown for them to slip onto 5th rank.
• Inter's chance
Inter's fixtures are less favourable compared to Roma and Lazio as they will have two games against direct rivals and a match with capolista Juventus. The other fixtures are also not as easy as Roma's since there are a lot of away matches.
However, Inter also have an advantage which other teams do not have which is the presence of Luciano Spalletti. He is the more experienced and more reputable than his rivals Di Fransesco, S. Inzaghi, and Gattuso. As the coach who had consistently put Roma in UCL regularly, surely he has a clear strategy to push Inter through.
The only big question is, can Inter maintain their form after the massive win against Sampdoria ? If they can maintain their high gear performance for the rest of the season, have no doubt that we will see Black and Blue jersey with UCL emblem again. However, if they fall again to their abysmal form like in December-February, this will not end well for the hopeful Interisti.
• Lazio's chance
They have second easiest fixtures after Roma. It is easy to direct the spotlight to the Rome derby and the match against Inter at the end of the season. However, in order to prepare for the final showdown against Inter, they must prepare for the difficult run against Roma, Fiorentina, and Sampdoria in sequence and also against Atalanta. Each of them has decent squad to give a hard time for Lazio and they are still gearing up to Europe League spot. The final week could be irrelevant if they lose too many points in this matches.
• Milan's chance
Milanisti have every reason to be optimistic and pessimistic at the same time. They can see the glass being half full as they manage to pull off a miraculous turnaround after the catastrophic run at the early season. But, honestly, they are not in the favourable position for the UCL qualification. They are still 4 points away from their closest rival and their 1 game-in-hand is against Inter
Milan's chance for the qualification will depend on their 4 games ahead. Can they minimize the point loss against Juventus, Napoli, and Inter ? Two losses here will end their quest for UCL and even potentially ruin their chance for EL. The damage will not only at their points tally, but also their mental focus. Let's reflect on what happened to Inter last season. It seemed the newly appointed Pioli managed to turn around Inter's season, but after a draw against Torino and the odds for UCL qualification is very slim, the team crumbled immediately and even losing their EL spot to Atalanta. This is the situation which Milan have to avoid at all cost.
• Wild cards : Atalanta, Sampdoria, Fiorentina
Atalanta will face Inter, Lazio, and Milan.
Sampdoria will face Lazio.
Fiorentina will face Roma, Lazio, and Milan.
These three teams are virtually impossible to snatch an UCL spot for themselves, but they can ruin a team's chance in favor for others. Their inconsistency can easily sway the odds to one team or another.
Conclusion
Briefly speaking, Roma will be very likely to enter UCL competition while Inter and Lazio will fight to their last blood for the last UCL ticket. They are currently standing at the same level with unique advantages and disadvantages. Inter have 1 point lead and 1 game in hand, but Lazio have easier fixture. If Inter manage to edge Lazio out, it will be due to Spalletti's wisdom. If Inter lost it, it will be to their nasty inconsistency. As for Milan, it will take more than miracle to propel them into UCL zone.
Hence, the prediction is :
3. Roma
4. Inter
5. Lazio
6. Milan.
Lastly :
1. Napoli
2. Juventus