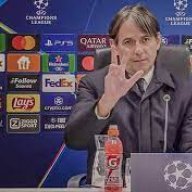 Part time Lazarus
La Grande Inter
Joined

Jun 8, 2005
Messages

25,133
Likes

1,065
Favorite Player

Inter1-0Wanda
Old username

browha



Forum Supporter

10 years of FIF
Original article here
For many years now, I have been a huge fan of co-ownership schemes as deployed by Inter to help develop young players. But recent sagas have led me to rethink this, and I'm starting to sway towards the decision to get rid of co-ownership entirely, which is due to come in at the end of the next season.
Ishak Belfodil Co-ownership
Co-ownership is a great way to get your hands on some young talent – players we have recently signed under this scheme include Marco Benassi, Alessandro Capello, Lorenzo Tassi, amongst many many others. And historically, I have always been in favour of these co-ownership schemes. It's a nice way to sign half of a player whilst letting him stay at his original (and presumably, thus, smaller) club to develop, and at the same time give equity incentive to his parent club to develop him into the best player he can possibly be.
From the other perspective, too, its a great way to loan out a player for a couple of seasons so he can develop his skills, whilst incentivising the other club to develop them as best as possible.
So where's the fault?
We observe this now with Parma, and Crisetig. They can hold us to ransom for him – he's an Inter home-grown player (something we are desperately short of), and by all accounts potentially a stellar talent. Now that we have sold half of him to Parma, we both hold equal rights to the player. We can't strong arm them into selling him, the best thing we can do in the case of no agreement is to go to a blind auction, which is clearly dangerous.
Parma, it would seem, too are very keen on the talent that Crisetig offers, and are looking to keep him next season. So the usual approach of thrashing out the details – as we always have done – will not work here. Instead, we're risking going to blind auction. Either that, or Parma can gouge us as much as they like. Which is exactly what they are doing.
Ishak Belfodil moved to Inter for a substantial amount of money – by some accounts approximately 7 million euros. This is of course partially to offset the cost of Antonio Cassano's wages, who moved the other direction on loan, but nonetheless, this information is useful for time being.
What's the problem with this? Well, Parma are demanding the other half of Belfodil now for Crisetig + Yao (another youth player who they co-own). There is no world, unfortunately, in which Crisetig NOW is a 10 million euro (or more) midfielder. We are now being gouged to the eyes for a player who we owned, and probably only sold half of in co-ownership for a minor fee.
We have up until now assumed other partners would be reasonable, and that when dealing with Inter, they would charge a premium for developing players, but many of the players who don't develop would average out the premium costs and all clubs come out happy in the end. This is the first time in recent years (Bologna is another example, but it is slightly different) where we have had to deal with a club who is NOT prepared to be reasonable.
If we lose Lorenzo Crisetig because of this situation, I will be extremely disappointed – and I will also be disappointed if he is re-signed at a premium. There are pressures that come with being purchased for a substantial amount of money, and I do not think that Lorenzo Crisetig needs more pressure on his shoulders at the moment.
This whole situation has entirely reversed my opinion on the co-ownership rules, unfortunately, and perhaps it is for the best that we get rid of them, despite some of the benefits they have brought us.
- - - Updated - - -
Be interested to see what you all think, tbh, I've been a very vocal fan of co-ownership for a while