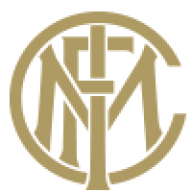 Joined

Aug 5, 2012
Messages

8,850
Likes

18
Favorite Player

Baggio


Turns out, to my amazement, that "The journey" is just one season long.

I was hoping, after the first season I'd get to pick from a few transfer options and play in Europe, but that's not the case. You get to continue playing with Hunter in FUT... I'm wondering what's the point for choosing a favourite team at the beginning and then get to choose which team to sign for if you only get one season. You don't have a transfer session at any point afterwards. I picked West Ham as faves at the beginning, then signed for Sunderland, as it'd be easier to break out into the first team there.

Pretty half-baked story mode from EA, especially considering they're obviously going to milk us for a couple of years with it - you're finishing in EL places and gettcalled up for the English NT, but you can't continue playing? It was fun to play overall, Hunter is a likeable character, but training and post-match press conferences are pretty monotonous. I also noticed that in the journey, if you don't score, nobody does, not even the opposing team - matches end 0-0. Had like 10 draws with Aston Villa in the Championship. Also, it's almost impossible to score on WC in the beginning when you're rated like 60, got assists on a regular basis, but then changed the setting to Semi-Pro, so I actually enjoy it and bag goals.

Anyway, I'm starting to think a fair payment model for FIFA would be a monthly/yearly subscription, for whatever version comes out whenever. I'm noticing that EA doesn't update the gameplay after the release. You get changes with the next FIFA and a subscription model would fix that - they can update the game on the fly for everyone.