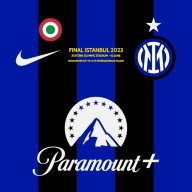 Joined

Mar 9, 2004
Messages

5,263
Likes

3,646


10 years of FIF
The Jose Experience
Sunday, 7 March 2010

The recent match against Sampdoria saw Inter finish a second consecutive match without scoring a goal and finishing the game with 9 players. If consecutive goalless draws and the narrowing of Inter's eleven point lead at the top of the table was not cause for concern, then the subsequent issue of a €40,000 fine and three match suspension to Jose Mourinho as well as two week suspensions for Esteban Cambiasso and Sulley Muntari and single week suspensions for Cordoba and Samuel should definitely have caused alarms to start ringing.

At a time when Milan and Roma are in top form, Inter have been distracted and the team has to an extent, lost its focus in Serie A, jeopardising a fifth consecutive Scudetto. The Champions League aside, responsibility for the distractions falls solely at the feet of Jose Mourinho and this article will discuss the critical juncture at which the team has arrived at this point in the season and identify and assess the factors that have the potential to derail Inter's season.

The Jose Affect

There is no denying that Inter have developed as a team under Mourinho. In terms of playing personnel the squad is better suited to Mourinho's needs than in his first season. Although it seemed like complete madness at the time, the sale of Ibrahimovic to Barcelona allowed the club to purchase the likes of Lucio, Motta, Milito, Eto'o and Pandev which led to Inter having a more balanced squad and well rounded team.

In terms of team unity and with the exception of a turbulent relationship with Balotelli, it is evident that there is a positive relationship and mutual respect between the players and Mourinho. The relationship between Mourinho and the players is transmitted on the pitch as the players follow Mourinho's instructions and are willing to make sacrifices for the benefit of the team, a good example being Cambiasso playing out of position at centre back early in the season, Motta doing likewise in the recent match against Udinese and Captain Zanetti playing against Udinese whilst nursing an injury.

Another area where Inter have improved under Mourinho is psychological strength. There is no team in Serie A that can match Inter in terms of psychological strength and the days of being psychologically vulnerable, fragile and beaten in big games prior to kickoff are a memory of the past as Inter often rise to the occasion.

In difficult moments the players genuinely band together to ensure the team gets results. On the field, Inter's statistics for this season speak volumes as they have trailed in nine matches and scored seven goals in the last 10 minutes to earn crucial points that have kept them at the top of the table. If you still require convincing, the recent matches against Milan and Sampdoria where Inter were reduced to 10 and 9 men respectively but nevertheless secured four out of six points are cases on point.

Having analysed the areas where Inter has evolved as a team there are a number of issues that Mourinho should address to ensure that the squad remains focused for the remainder of the season.

Nerazzurri vs. the World: A Siege Mentality

Some may argue that results are all that matter and that as long as Mourinho continues to win games, the exchanges that take place during the week with the media, opposition coaches, club presidents and general managers makes little to no difference.

There is much to be said about a coach that simply goes about his job and lets the results obtained speak for themselves. In recent weeks, Inter have been in the news on an almost daily basis and football has become secondary to courting controversy.

Following the match against Sampdoria and Inter's supposed mistreatment at the hands of referee Paolo Tagliavento, the club imposed a media ban and press silence. Upon reading about the press silence I was relieved and silently thought: "I hope it lasts for weeks!"

Some commentators have stated that Mourinho courts controversy in a deliberate attempt to divert the media's attention and pressure from his players. This widely held view may go some way to explaining his behaviour but the more palatable explanation is that he simply enjoys being the centre of attention.

Italy has difficulties in accepting as their national champions, a team that is mainly comprised of foreign players, led by a foreign coach. As a result, the players receive scant recognition and respect for their efforts and the club is very much operating in hostile environment. Mourinho's attitude, perceived by many as being rude, arrogant and provocative only reinforces the siege mentality.

Although Inter are regularly in the headlines by way of the Mourinho's interviews and actions, to be regularly lashing out and responding to the media, opposition coaches, club presidents and general managers is time consuming and simply creates more controversy and hostility. Some view the way Mourinho deals with the media as a form of entertainment but the reality is that his confrontational interviews are becoming tiresome and he should let his players do the talking and entertaining on the pitch.

M & M's: Mario and Mourinho

With the exception of Antonio Cassano and the question as to whether Marcello Lippi should include him in the World Cup squad, no other player polarises opinion in Italian football like Mario Balotelli.

In Mario, Mourinho has an immensely talented young player that has the potential to become one of the world's best footballers but his immaturity, petulance and poor attitude are presently halting his progress.

In Mourinho, Balotelli has one of the world's best tacticians to guide him as a coach but he is impatient and frustrated at his lack of playing time and appears to be reluctant to accept the advice of his coach and more senior players.

What many football commentators seem to forget is that Balotelli is still a teenager and if any criticism can be levelled at Mourinho during his time at Inter, it should be reserved for his treatment of Balotelli which has at times been harsh, unsupportive, and vindictive. Publicly berating Balotelli through the media and stating that his contribution to the team in some games was next to zero was unnecessarily harsh. Such criticisms could have been privately expressed to the player in person as opposed to humiliating and belittling him in public.

It has been reported on a number of occasions that Arsene Wenger is interested in a transfer that would see Balotelli leave Inter for Arsenal. When this rumour circulates, one gets a distinct feeling that Wenger may be better able to manage the player and treat him with a great deal more patience, understanding and respect in comparison to Mourinho.

In terms of attitude, it is unrealistic for supporters, teammates, Mourinho and club personnel to expect Balotelli to conduct himself with the seasoned experience of Captain Zanetti. The same applies to on field performances as it is a well known fact that young players can at times be inconsistent and do not play to the lofty expectations of their supporters.

The difficulty for Balotelli is that he is a teenager who is required to fit into a profession where he is a public figure whose every move is scrutinised and questioned. For a teenager to exist in such an environment is no doubt onerous. Although Balotelli is skilful and talented, he is still learning his profession and where most teenagers grow up and make mistakes without much scrutiny, Balotelli has no choice than to persevere in the spotlight of an intrusive media who revel and magnify his mistakes.

When one combines Balotelli's age with his upbringing, the fact that he is on occasions subjected to racial abuse when playing away from the Meazza, and is not recognised by some as being Italian as a result of the colour of his skin, then you are halfway to understanding some of his erratic behaviour and the difficulties he is facing early in his career.

Having said that, Balotelli himself is not entirely blameless. Although the abovementioned factors are out his control, the play-acting, taunting of opponents and their supporters, reckless bookings and at times poor work rate are factors of which the player has control and will have to improve if he is going to make the leap in class and fulfil his undoubted potential.

In Mourinho and Balotelli, Inter have two of the most intriguing characters and biggest ego's and in Italian football who may have to simply learn to get used to each other in order to co-exist. Recently, Moratti gave an interview where he stated that he would like to keep Mourinho at the club beyond the expiry of his contract in 2012 and with regards to Balotelli, Moratti has stated on numerous occasions that his future lies at Inter and he has no intention of selling the player.
From recent performances it is clear that although Mourinho continues to select Balotelli behind Milito, Eto'o and Pandev, the player regularly makes an impact and contributes to Inter's results either in the form of goals or assists.

Despite not being a starter at Inter, Balotelli is gaining recognition for his efforts and the likes of Casiraghi, Lippi, and President of the FIGC Giancarlo Abete, have all recently praised and encouraged the player in the last week. Such praise and recognition is important for Balotelli and being promoted to the Italian national team from the Azzurrini could well be a career turning point in the sense that it would confirm the player's long held ambition to play for and be called upon by the Nazionale as well as provide much desired confirmation and recognition of his nationality.

All working and professional relationships are fraught with disagreements and differences but the sooner Mourinho and Balotelli understand and acknowledge that they need and rely on the other, the better off Inter and the Italian National team will be for Balotelli's inclusion.

Mourinho and the Champions League

Was the home win in the first leg match of the Champions League against Chelsea really such an extraordinary result? The "achievement" of winning at home against English opposition indicates the inferiority complex that Italian teams, and in particular, Inter have developed as a result of poor performances against their English counterparts.

Regardless of the opposition, obtaining three points at the Meazza is a result that should be naturally expected of the Italian champions on home soil. As much as the result was celebrated and seen by some as a breakthrough in Italy, a great deal can be said of the way Chelsea and their supporters reacted to the loss.

Having considered the opportunities that fell to them in the first leg, as well as Inter's difficulties in recent years when it comes to playing English opposition away from home, Chelsea appear to be quietly confident of overturning the deficit in London.

The second leg against Chelsea hangs in the balance and much depends on the start Inter make on the day, whether the team plays to its capabilities, or whether they put on an insipid performance similar to their showing in Barcelona when the starting eleven resembled sightseers at a museum as opposed to footballer players on one of the greatest stages in European football.

Despite having made the Champions League a pre-season objective, Inter will struggle to win the competition and the club's involvement in the competition may have the affect of distracting the team from defending and retaining a fifth consecutive Scudetto.

Winning the Champions League requires a strong, versatile and dynamic squad and although Inter have evolved since Mourinho's arrival, one gets the feeling that the club is not yet in a position to win the competition, a fact confirmed by the team's erratic form in the group stage of the competition.

Further additions need to be made to the squad and season 2010-2011 should be the year where the club can realistically aim for an assault on Europe and the Champions League. The more important question that needs to be asked is whether Mourinho will remain at Inter to lead the club or whether he will seek a move elsewhere.

Spain and England Calling?

The rumours of Mourinho coaching in Spain or returning to England are persistent and ever present. Mourinho has stated on a number of occasions that he has a positive and sincere relationship with Moratti and respects the professional relationships he is building at Inter. But with the exception of kissing Inter's club badge in the press conference before the match against Chelsea, there is precious little to suggest that he is fond of or has a passion for Inter and would consider a stay at the club beyond the expiry of his contract in 2012.

It may well be that Mourinho shies away from such declarations so as to remain impartial and to be able to do his job. Alternatively, it may be the case that he does not want to make such declarations as it is impossible to foresee the future. But what is abundantly clear is that he speaks fondly of his former players and time at Chelsea and has remained silent on making such declarations in relation to Inter and Italy with there being no indication or comment that he would consider remaining at the club beyond 2012.

Between now and the expiry of Mourinho's contract in 2012, the likelihood of a split between Inter and Mourinho seems remote given the large amounts of money that Inter would need to pay out his contract.

Unfortunately, it is hard to perceive Mourinho's time at Inter as anything more than a long term caretaker's role as he waits for the right time to forward himself as a candidate for coaching positions at Real Madrid or Manchester United and exercise the clause of his contract that would allow him to leave Inter by paying the club for his release.

It may be too early to consider Mourinho's future at Inter but it continues to be raised on a regular basis and is another factor that has the potential to distract and destabilise the club. Having said that, Mourinho must be complimented on the way he dealt with the latest rumours linking him with a move to Real Madrid where he simply stated that some journalists are dishonest and invent stories and that he did not want to get into the game concerning speculation regarding his future. Much of the same for the remainder of the season would be appreciated Mr Mourinho.

Conclusion

Until a short time ago, Inter had an eleven point lead at the top of Serie A and were favourites to win a fifth consecutive Scudetto. The month of February was unkind to the Nerazzurri as draws against Parma, Napoli and Sampdoria allowed Milan and Roma to re-enter the race for the Championship.

It is difficult to predict how the season will end. Inter are in a favourable position and it is better to be leading the championship by three points rather than trailing by the same margin but as the month of February showed, it is crucial that Mourinho and the team remain focused.

The media, taunts by opposition coaches and club presidents and speculation regarding his future are secondary to winning the championship and Mourinho has a duty as coach to simply focus on his players and forget the petty hostilities that have served as distractions and allowed Milan and Roma to once again be protagonists in the race for the Scudetto.

All of the above sounds easy but knowing Mourinho, he will return in a confrontational and combative mood and his first press conference will see a resumption in hostilities where he will in all likelihood address the taunts to which he was subjected and unable to respond during the course of the ban.

Before doing so, Mourinho should give serious consideration to the fact that if Inter lose this season's race for the Scudetto, the whole of Italy, with the exception of the Nerazzurri faithful will rejoice and any sentiments of remorse or sympathy will be discarded when football commentators, opposition fans and neutral observers look back and recall a team that worked hard, were top of the table for most of the season, obtained remarkable results but nonetheless squandered an eleven point lead as a result of their coach's self interests.

In reality, the choice should be simple but questions of ego and the desire to be the main focus of attention will ensure we only have an answer on 16 May 2010.
Last edited: