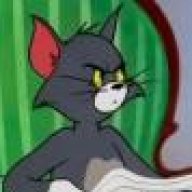 Somebody stop me!
La Grande Inter
Joined

Oct 1, 2006
Messages

16,568
Likes

98
Favorite Player

Javier Zanetti


10 years of FIF

Most Diverse Poster
Football players, in their professional career, they get to the point where they can no longer learn anything new, I mean you cant actually teach a professional footballer how to maker this move or that one, technical abilities are normally learned in the early age, everyone seem to excel in an attribute due to a physical or mental advantage, and that what eventually defines the player`s role in the team. that`s just football basics.
Every coach on earth, with no exception whatsoever, know the tactics and formations in the book.. cause that`s their job to know these things. Formations are like the white square tablet that the painter is going to use to paint his master piece.. you can use a small tablet like a 60x80 square inches tablet, or a 600x800 inches square, or even a 6000x8000 square inches like Michael Angelo would use. While tactics is the colors that the painter use to draw his master piece.
Every coach has his own tools that are in his disposal, there are coaches who has just few colors to use, while there are more lucky ones with more shiny colors, and ofcourse there are the more fortunate with the infinite amount of colors.
Every color poses a tactical advantage. that`s on paper only. because painters can use all their shiny rich colors, and the outcome eventually wont be as impressive as it should be. so in the end naturaly it depends on the painter himself.
That`s exactly why sometimes just a painting with only 2 colors like black and blue for instant, could exceed the prettiness of another one that has all the colors in the world in it.
That`s where comes the more important point, how a coach is going to use his colors, how he can take out the very best of it.
Mourinho is one of the best tacticans out there no doubt, like every great coach, he know how to use his white tablets and how to paint, but there was something special about the special one, that thing that made him one step ahead of his competitors, and with no surprise it was one of his expertees.. it`s the communication and relationships advantage..
I still remember how he dealt with the press everytime they tried to hit on one of our players and team, I remember when he gave Sneijder a week off and told him to go to a holiday away from the pressure, and the website announced back then that Sneijder was injured which he wasnt, and when Sneijder brought this incident up in some interview he said "...and after I came back from this short holiday, I was ready to kill for Mouh". I remember how he dealt with the cvnt Balotelli after his disrespectful behavior, I remember the immortal joke about Ilcapitano`s fake passport, I remember every important match we played in May, the cup final, the last league match vs Siena and the CL final, he ordered his players to bring their families along like it was all a trip.
All and more incidents that we might not really know about most of them, has strenghed our team spirit, it built a unique impressive connection between the players, I saw our players fight like Ive never seen before in any team, the levels of concentration has hit the sky high, the players were so motivated each was like Mouh was charging them with some magical powerful courage serum... Cambiasso once said: "In May we all were very exhausted and very tired, but it was Mourinho who kept us going, we were almost bleeding of tiredness, but after the words Mouh say to us before every match, you want to come in the field and give your all".
Mourinho was no magician, but he knew what is more important than formations, tactics, resources (colors) and what money can buy.. he knew that succeeding on the human level in the dilemma to the real success.
A good Coach can not teach players, in the professional world of the game, how to pass or shoot or to spirint or to dribble, but he can teach his players how to use their best attributes in the very best way to serve the team.. the perfect coach however is the one who can find the way that will make the player wants willingly to show his very best and doing it from the bottom of his heart. and this is how you can make the perfect team.
Inter players were so emotional and so connected, there is something so special about our team that made Mouh`s job so easier, the chemistry was there, he just needed to guid it. that`s exactly why Mouh has found his peak at Inter, we were his perfect tablet and just with the perfect colors, his favourit colors.
Devious.