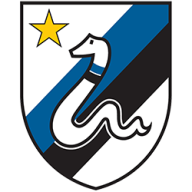 La Grande Inter
La Grande Inter
Joined

Jan 17, 2005
Messages

29,303
Likes

8,337


10 years of FIF

Nostradamus
I just don't believe there is any investors, there isn't even any rumors about that. In any case they are the owners so they are in charge of the valuation of course and ultimately the selling decision, but I have a feeling that people are just asking sunning to "sell" from time to time becuase of a negative sporting period. It seems that some people in reality want Sunning to "give away" the club, which is really something absurd to expect and then be angry about, I mean why would anyone expect them to give the club for free or for a loss after investing so much without any return for all these years? That shit just just doesn't register for me.
Asking for 1bn and not finding an investor is one thing.
Asking to hand out the club for free is another, and no one said it's what needs to be done.
At the moment, Suning doesn't want to sell the club because they sold Suning shares for 2bn. They wanted to sell Inter for 1bn before that, now they're sticking around but with no intention of getting the club where it should be headed.
You fear American owners because they'll be asset stripping? Well, Suning is doing that already...
Problem is that Suning hasn't decided if they wanna stay for the long run or not. At the time, they just want to have one part of their portfolio see its debt reduced, regardless of how that comes in place.
We need an owner that cares. At the moment only the management shows some care but their hands are tied by bad and absent owners that don't communicate their intentions in time.
For example they were pissed at the Hakimi transfer because they decided to update the management of their summer intentions in August rather than in May/June... We're freezing contract agreements in December and January because they wanted to discuss shit after the Liverpool game...
The club cannot go forward this way. Even Italian bureaucracy finds this micromanagement intervention annoying.