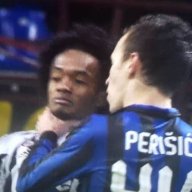 Administrator
Administrator
Joined

Jul 17, 2010
Messages

18,186
Likes

17,669



10 years of FIF

Forum Supporter
I am not quite sure if our forum allows talking about political economy, which is basically about different lines between the state and market. Feel free to delete this post if needed.

China's lines are some where closer to the state, making the country a kind of state capitalism (if the lines are closer to the market, then you have a neoclassical model, auto-equilibrium market, so to speak, and if they are in the middle, we are talking about developmental regulatory models)

And Chinese state capitalism is not only about the state heavily regulated economic activities (both supply/demand) but depending on circumstances, 'crony capitalists', those who align their business with state purposes, have to contribute quite actively to specific state demands. My sister and her husband own a small factory in China, and recently, they are often 'politely' asked to donate money to their local government (often tens of thousands of dollars). And good lord, they have so many difficulties locating these expenses on the balance sheet.

This kind of practices has been escalating with Xi, who is speaking the old language of building a 'revolutionary' China (the rejuvenation rhetoric amidst the Taiwan crisis). And if my economic history is correct, a 'revolutionary China' would require a totalising 'national economy' (you can always google the Great Leap Forward).

The implication, from a political economic standpoint, is that money from a big crony capitalist like Sunning to Inter would be heavily monitored and repurposed. My sense is that our owner does not lack money to maintain the club, the problem is that they need good 'justification' to spend their money at Inter. How do they fit Inter in the larger scheme of things?
I agree with the premise of your post, which is that Suning are primarily unable to inject money into Inter because of the Chinese government. However, is Suning doing well financially? Definitely not. The government had to bail them out during the pandemic. So when you have Zhang relying on government intervention in his primary business, it's not much of a leap to assume the government is dictating how he runs Inter, in the financial sense.
I posed the question a couple months ago, but I wonder to what extent the government is not letting Suning sell Inter (versus Zhang not wanting to).