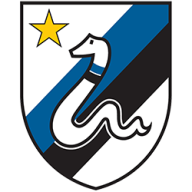 La Grande Inter
La Grande Inter
Joined

Jan 17, 2005
Messages

33,676
Likes

15,763


10 years of FIF

Nostradamus

Most Passionate Member
So the money from the Oaktree loan given to Inter is actually something Inter needs to pay interest? Damn.
Yeap that's what I always had in mind too but never bothered to go deep with the finances. Felt like people here got ahead there and what was known here was that Oaktree loan is separate.
Zhang was supposed to do capital increases with that loan, not provide a separate loan!
At the same time, I wanna know if Zhang through Suning, another entity or personally, took any of that bond. Or most of it.
That'd make them x5 worse than the Glazers who at least are milking a few crumbs off of a profitable club.