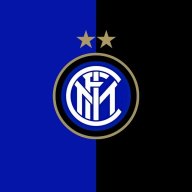 Joined

Dec 21, 2015
Messages

13,353
Likes

5,738
Favorite Player

Wes, Eriksen


Best Football Poster
The Scudetto i celebrated the most.
12 YEARS AGO: IBRAHIMOVIC'S BRACE AND THE 16TH SCUDETTO

18 May 2008, Parma 0-2 Inter in the rain at the Tardini

MILAN – It bucketed down in Parma that day, while the sun was shining in Catania, and there was no desire for a repeat of the disaster at the Cibali from '61. No, that would've been a nightmare. It was matchday 38 of the 2007/08 Serie A season, a season in which the Nerazzurri's centenary was celebrated amongst other things.

Prior to kick-off, the table was as such: Inter 82, Roma 81. The Nerazzurri had just wasted a chance to secure the title with their 2-2 draw at home against Siena. So, it went down to the last day against Parma, with a keen eye on Catania vs. Roma at the Massimino. What's more, the fact that both Parma and Catania were fighting to stay up increased the excitement of those last 90 minutes for everyone.

Inter had a few absentees and Ibrahimovic was on the bench having just returned from a long absence due to a knee injury. Eight minutes in and there was already news from Catania: Vucinic had scored, as it stood Roma were Italian champions. More than an hour had gone by and the increased tension of every passing minute enveloped the Nerazzurri fans. Parma's resoluteness and misses from Balotelli and Cruz didn't help matters.

0-0 at half-time, Ibrahimovic warmed up during the break and came on six minutes into the second half for Cesar. Straightaway he showed a burning desire to make the breakthrough and had a couple of chances, the dress rehearsals for what was to follow. The all-important goal came in the 62nd minute: Dejan Stankovic burst forward, squared it to Ibrahomivic in support, whose touch left Couto for dead before fizzing one towards the bottom corner. Goal. His second then came in the 79th minute: Maicon's great cross met Ibrahimovic's left foot which duly thumped the ball into the back of the net past Pavarini.

There were several unforgettable images from that day: Cruz and Stankovic kneeling under the away end, the entire Nerazzurri bench spilling out to hug Ibrahimovic, the Swedish player's knee-slide after his second goal, Roberto Mancini and Massimo Moratti's elation in the stands.

Everything flipped on its head in that second half: Inter were Italian champions for the 16th time, Parma were relegated to Serie B, Catania scored against Roma to unexpectedly stay up, the Giallorossi were left disappointed and second best.

PARMA 0-2 INTER 0-2

Goal scorers: 62' and 79' Ibrahimovic.

PARMA (4-4-2): Pavarini; Coly, Paci, Couto, Castellini; Morrone, Cigarini (64' Lucarelli), Parravicini (88' Moretti); Reginaldo (76' Antonelli), Gasbarroni; Budan.

Substitutes: Bucci, Zenoni, Martinez, Corradi.

Coach: Manzo.

INTER (4-4-2): JUlio Cesar; Maicon, Rivas, Materazzi, Maxwell; Zanetti, Vieira, Stankovic, Cesar (51' Ibrahimovic); Balotelli (77' Pelè), Cruz.

Substitutes: Toldo, Burdisso, Jimenez, Crespo, Suazo.

Coach: Mancini.

Referee: Rocchi from Firenze.

Yellow Cards: Parravicini, Cesar, Vieira, Cigarini, Castellini, Lucarelli.

Added time: 2'; 4'.
https://www.inter.it/en/news/2020/05/18/parma-0-2-inter-ibrahimovic-scudetto-16.html