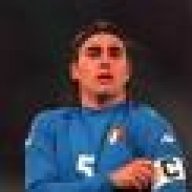 Joined

Oct 29, 2017
Messages

428
Likes

0
Favorite Player

Fabio Cannavaro

My uncreative name for this merged confederation would be CONCASAF (Confederation of North, Central and South American Association Football).

The open spot left by the absence of CONCACAF would be taken by the Caribbean Zone that currently occupies a zone in CONCACAF. Of the 41 members in CONCACAF, 27 are from the Caribbean. 4 are from North America, 7 are from Central America and 3 are from South America. In comparison, CONMEBOL only have 10 members. That's even less than the Oceania Football Confederation. Giving the Caribbean football confederation a level playing field amongst themselves, will only help them reach higher levels. However, mainland CONCACAF have already surpassed the growth necessary to be considered competitive. USA, Mexico, Costa Rica, and Panama are considered some of the brightest and strongest teams, on the rise. They need something to bump them up.

Anywho, by combining CONCACAF's 14 major members into CONMEBOL, you will create a juggernaut that would be a rival to UEFA. The USA and Mexico, along with some nations like Panama and Costa Rica, churn big money and attract millions in viewers. By watching the Copa America in 2016, you can see how quality this new super confederation would be. Not only that, but it will help to grow the sport.

Imagine a star studded Brazilian team making frequent rounds to the USA or to Costa Rica. The coverage, economics and growth for the sport in the considerably weaker former CONCACAF members would be greater than ever before. Forcing teams to play against different competition, stronger competition and more well-known competition only grows the game. The economics are there, as well. A case can be made for greater travel expenses due to a large confederation, but I imagine it wouldn't be the hardest thing to achieve. Africa and Asia are much larger and see greater competition than the smaller regions like CONCACAF.

Routinely, the most viewed games in the U.S. are against continental rivals over European teams. That would only increase when the continental rivals are teams of greater prestige like Brasil and Argentina. It's extremely beneficial for the game in North America and just as beneficial for the economics of the game in South America. It needs to happen.