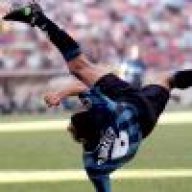 La Grande Inter
La Grande Inter
Joined

Nov 23, 2015
Messages

12,960
Likes

12


Inter, 6.5. We bought quality players but apart from ansaldi our FBs are mediocre to pure shit... And another CB would not have hurt, you know. Besides, I am not so sure icardi is the right guy for our attack, how does he fit in de Boer's system? I guess time will tell.

juventus. 8 they added a lot of quality but I am not so sure higuain is the right guy to win the champions league, so many times with Argentina he has shat his pants when it came to important matches.

Roma, 6. Some quality in, but also pjanic out. And they still miss a killer forward.

Napoli, 7. Selling higuain might not be so painful, i think he scored so much also because of sarri's game plan. And I really like gabbiadini, he can do a lot if given the opportunity.

Milan, 5.5. Their best purchase was not to sell bacca, even though they tried with all their strength to sell him lol. They probably deserve a bit less than 5.5, but montella is a good coach (not as good as he thinks he is though...).

Fiorentina, 4. Did they even take part in this transfer session? And the coach has entered the "complaining" mode, too.

Lazio, 5. Immobile is a good signing but they didn't improve much overall. Lazio might win some important matches but they are not dangerous in the long run.

Finally, sassuolo, which for some reason you guys didn't even mention. I would give them 6.5, because they still have.their most important players and their game.plan already works very well. But with the Europa league, I think they should have bought more.