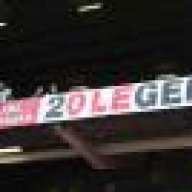 La Grande Inter
La Grande Inter
Joined

Mar 9, 2011
Messages

10,587
Likes

0
Favorite Player

Solskjær



Forum Supporter

10 years of FIF

Nostradamus
Embarrassing. Hopefully US makes some serious changes to the program.
Seriously embarrassing by USMNT. All they needed was a draw against by far the worst team in the group. Feel bad for Pulisic who was having very good year or 2, shame he will miss world cup.
Also watched US U17 world cup game against India, have to say I wasn't impressed at all.