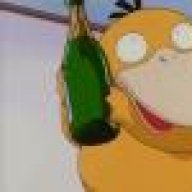 morepoststhanu
La Grande Inter
Joined

Aug 10, 2007
Messages

40,893
Likes

46
Favorite Player

ur mom
Old username

icardiscores



Forum Supporter

10 years of FIF
Maybe you know maybe you don't but this days a decision on a new UEFA president is being made...
It's Aleksander Ceferin(Slo) vs Van Praag(Holland) for the hot seat, ofc the Dutch candidate has only support of his own country,Belgium and the UK.And now Iceland
On the other hand Ceferin has support of 31 countries now out of 55...with Italy,Portugal,Germany,Russia and many more supporting the Slovenian criminal defense attorney who is Slovenian FA president for some time now...
The Slovenian doesn't agree with the procedure that transpired when the new CL rules have been decided(4 TOP countries get 4 spots in CL)He claims it was done with the lack of transparency and it happened behind the scenes and he doesn't approve of such approaches...
If no surprises happen tomorrow in Athens(UEFA meet that even disgraced Platini is allowed to attend) he will be proclaimed the new UEFA president...
http://www.espnfc.com/blog/uefa/258...dates-michael-van-praag-vs-aleksander-ceferin