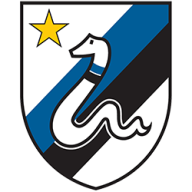 La Grande Inter
La Grande Inter
Joined

Jan 17, 2005
Messages

33,185
Likes

15,125


10 years of FIF

Nostradamus

Most Passionate Member
Yeah I don't wanna make Chelsea heroes, it's not a good matchup for us given our lack of speed.

City can destroy us, which applies to most teams in the world, but in CL they're also self destructive under Pep who confuses the fuck out of his own players at times.
If we had fast players, I'd love to play against this City. More so than Chelsea who has nothing else to play for.