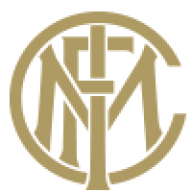 Joined

Aug 5, 2012
Messages

9,166
Likes

606
Favorite Player

Baggio



10 years of FIF
Plenty of Americans who know more than the average European fan, plenty who don't.
It's like saying there are plenty of Europeans that know more about the NFL than the average NFL fan. This simply can't be true. Especially for a sport most of you guys didn't know existed before 1994... coincidentally the last time Bulgaria was of any relevance in that context.
No offense. I just think until recently soccer was practiced mostly by little kids, watched by their loving mothers attending training. Correct me if I'm wrong.
And yeah, new immigrants might be knowledgeable, since they've also imported their passion for the sport, but average Joes won't probably ever care about it. It's a cultural thing, like circumcision for example. I have no fucking idea why you guys insist on doing it to your kids, but hey...