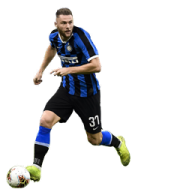 Joined

Feb 5, 2016
Messages

9,634
Likes

2,538
Favorite Player

Sheik Salman
Old username

EEeyOO


Valhalla isn't anything like the other AC games. I just played the Ghost of Tsushima which is why I won't buy Valhalla, the mechanics seems to be too much alike which makes it boring for me since I already spent so many hours on Ghost of Tsushima. I'm going for the PS+ game that is free this November.
- - - Updated - - -
Just finished playing RDR2 about a week ago. What a game it was! The storyline was great. Since then I started AC Odyssey and I'm loving it too. Has anybody played AC Valhala? How is it compared to Odyssey?

I don't play games that often but these games are sure longer than what I remember. I used to finish games in 8-12 hrs. Now RDR took about a week - 10 days and now I've been playing AC Odyssey for about a week and I'm just at level 17. I think the last level is 99, right? I need to play for 6 months probably to get to level 99.
AC Odyssey was real fun, I remember kicking down a guy from a hill SPARTAN style

. Funniest shit ever