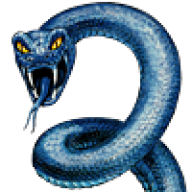 Joined

Oct 11, 2015
Messages

6,373
Likes

1,882
Favorite Player

Bastoni


If not anything else, i can wholeheartedly recommend Yakuza 0. Not the same type of game because you fight in real time, but the combat apparently peaked in this game in the series, so that's good. For 20 euros full price, this is a 60+ hour game easily.

I'll go play Yakuza Kiwami next, the remake of the first one and I'll report more.
Yeah, I read that the fighting system was new, turn-based. I'm not a big RPG guy and this might be the 1st turn-based game I've played in ages and it felt like a nice change as opposed to what I'm used to, using fast reflexes and sweating my ass off. Here I can fight a tough boss while chilling.
Would love to get more into the series and maybe even play it from the beginning but the amount of parts is a bit overwhelming plus they could be too old by now? Are there any remasters starting from the 1st game? And are they available on Xbox? I doubt it. Because if I want to play it with the old story I want to be in it from the start, seems like it's very much worth it based on what they did with Like a Dragon with all the twists and good storytelling and excellent gameplay. Plus I'm very curious to try the old fighting system which could even be better like you mentioned!
On another note, I'm really looking forward to playing Elden Ring, just not sure when as I don't want to play it now because it would distract me from work and I'm already fuckin about a bit as is. (speaking of work, how's your new gig
@Sawyer
).