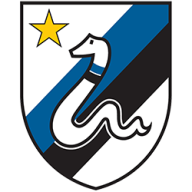 La Grande Inter
La Grande Inter
Joined

Jan 17, 2005
Messages

30,763
Likes

10,783


10 years of FIF

Nostradamus
That's pathetic. Is that official? Come on....

GK: Courtois. Hands down.
DR: I'd say Vrsaljko.
DC: Varane is a correct choice.
DC: I'd argue that Miranda is worth a shout. There's also Umtitti and I'd argue that Vida was more significant than Lovren for Croatia.
DL: There has been a severe lack of left backs in the tournament. I'd say Augustinsson of Sweden was the best one.
MC: Paul Pogba. Come on FIFA. For real?
MC: Luka Modric is the correct answer here.
AMR: Mbappe.. correct player, just wrong position
AMC: Eden Hazard. Also correct choice. Arguably de Bruyne could be picked but he was overshadowed by Hazard imo.
AML: Ivan Perisic, please. Cristiano Ronaldo would have more merit than Neymar here. Golovin is probably #2, or we could have had Hazard as the left winger and de Bruyne as the #10.
FW: Antoine Griezmann. Evident lack of strikers in the tournament, but Griezmann is the best choice. Mandzukic also deserves a shout to be honest.