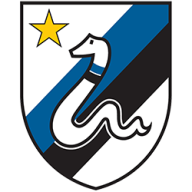 La Grande Inter
La Grande Inter
Joined

Jan 17, 2005
Messages

29,910
Likes

9,497


10 years of FIF

Nostradamus
Actually we rejected offers for Radja and he also said he had no intention of going to those clubs if we had accepted.

He joined Cagliari because of his wife's situation. Had Real Madrid came knocking, he'd be there now of course, but the only club that wanted him and could spend was Man Utd iirc (don't think they offered more than 15m), some Chinese clubs that he had no intention of going, also low balling us and some other PL clubs that he didn't want to join.

If he was still around, he'd still be one of our best midfielders. We failed him more than he failed us.