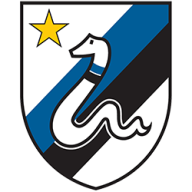 La Grande Inter
La Grande Inter
Joined

Jan 17, 2005
Messages

30,807
Likes

10,860


10 years of FIF

Nostradamus
If this is true, it just confirms what Agresti had said about our offer for Bremer few days ago. We had no money without a Skriniar sale and directors were just offering thin air to Torino.
It's a controlling issue, not a financial one. There is money, they're just not willing to spend it if the (big) sales aren't there.
We're indeed losing money but we also have it. We could have been profitable without any cash available as well. They don't always go hand in hand.