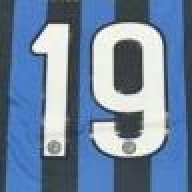 La Grande Inter
La Grande Inter
Joined

Feb 3, 2009
Messages

13,080
Likes

4,399
Favorite Player

Zanetti


10 years of FIF

Transfer Guru
It is a necessary move by Swansea as they haven't impressed lately.

This again indicates how difficult it is to be a manager of an English club in the Premier League compared to many of the other European top leagues as everything in that league changes so quickly in terms of how great each single club is and as the patience in the clubs are almost zero as the amount of money you will miss by a relegation is like 10 times more than anywhere.
Its similar in Serie A, except for the money. There is little patience with coaches, and clubs like Genoa, Lazio and Sampdoria which were awesome last season are crap now.
Swansea made a huge mistake selling Bony and not replacing him properly.