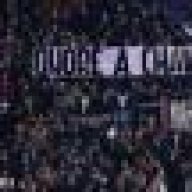 La Grande Inter
La Grande Inter
Joined

Aug 9, 2004
Messages

21,375
Likes

51


10 years of FIF
I don't understand why we don't have a thread specifically for our team.

For those who don't know...a bunch of us have been playing with our virtual pro's online in a FI team.

Currently we have the following consistent players.

Lionheart & Irish - The teams center backs. Mofos are like Lucio/Samuel
Willy - Lanky arian motherfucker, but awesome Defensive midfielder. Think Crouch, as a DM.
Myself - The teams creator. Sneijder if you will. I play CAM or LW.
Dino - Laggy motherfucker, but plays wing forward.
Stunbel - Main Striker.
Black - Blackotelli. Literally.


IMPORTANT - if you plan to join us, please make sure you choose a position separate to what we have. We need wingers or central/defensive midfielders. If you have any questions, please feel free to ask and we will tell you how to join the auwsome team.
Last edited: