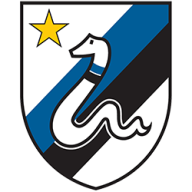 La Grande Inter
La Grande Inter
Joined

Jan 17, 2005
Messages

29,323
Likes

8,392


10 years of FIF

Nostradamus
Juve missing on top 4 is important but not more important than Inter winning Scudetto.
Juventus missing out on Champions League could potentially send them to a proper banter era. No European football or Conference League at best, losing to Armenian or Norwegian teams.
Us not winning this season, besides a bit unlikely at this stage, may be bad, but it doesn't remove our platform to become the next dominant force.
And it's not one way or the other. Milan winning the derby doesn't matter a lot to our Scudetto chances. Juventus dropping points from teams ahead of them matters a lot in their Top 4 race. If they win, they're essentially on their path to be a lock for top 2 and Milan will give 150% against us because if they fail they will spiral into Roma & Lazio territories.
Milan also gets to play Napoli away (they lost at home), Atalanta at home, Lazio away and Fiorentina at home. Those aren't guaranteed points for them by any means.