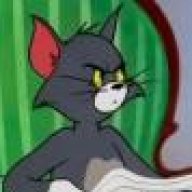 Somebody stop me!
La Grande Inter
Joined

Oct 1, 2006
Messages

16,876
Likes

918
Favorite Player

Javier Zanetti


10 years of FIF

Most Diverse Poster
Since it's blatantly obvious that Antonio Conte will most likely be shown the exit door this summer when he ends up with Szero tituli because he wouldn't use his super secret hidden power plan B to help us win, let's hear who do you want to replace him when he's finally gone.

I'll go with a bit unusual choice, Marcello Gallardo of River Plate. Guy's is nothing less than a genius, pretty attacking minded with a great charisma, incredible winning mentality and flexible tactical choices varies between 4-3-1-2, 4-3-2-1, 4-1-3-2, 3-4-1-2, 3-1-4-2. But mainly, the 4-3-1-2 is often used as the main formation. He used to be an intelligent playmaker so he relies deeply on an attacking midfield with a trequartista which makes the whole team revolve around him. With the players we have atm I think he should do quite well at helm.

Other than that the obvious choices should be ofcourse Pochettino however I don't believe we'll be able to afford a third costy coach considering we'll be paying Spalletti and Conte their wages still, perhaps Cambiasso or Zenga would be considered, though a very experienced coach with a new philosophy and charisma which isn't so costy as well made Gallardo a more suitable coach considering the circumstances.