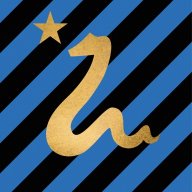 Joined

Dec 13, 2017
Messages

2,501
Likes

1,599
Favorite Player

Don't have one.

Correa was a big mistake, but it's also fair to point out he was basically our last option, we would have gotten thuram if he wasn't a dumbass and injured himself.
Aside from Lukaku and Lautaro being good friends I don't see them working together on some high level. It's a good partnership, but not a spectacular one imo. I'll gladly eat my words though if Lautaro isn't just going run his ass off making room for Lukaku while losing other opportunties. We saw last season he can do more.
Agree with this, and I was saying it even when we won scuddeto, those two as it stands right now will never be world-class players, they have serious flaws for that to happen, and also their cooperation is kinda overrated as well imo. But I tend to put things into perspective, and I know for a fact their partnership is the absolute best we can afford right now given our finances. Hell, it was the best thing we could afford four years ago, let alone now.