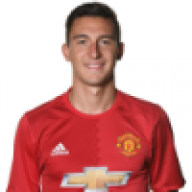 Joined

Jul 22, 2007
Messages

9,743
Likes

6
Favorite Player

Mancini


10 years of FIF
....himself and the management team. They are and have simply done a terrible job managing this team. A quick glance through the years shows this. There has never been and as evidenced by current conditions, any long term plan, forethought or strategy and if there was, such strategy was short sighted and simply bad.

All our success really only came through stable managers; Mancini and Mourinho. And even during their tenures, Moratti had to fight the urge to sack them. Look at how many managers Inter have signed in the last 16 years? It is incredible. The signings of Mancini and Mourinho now look more like statistical probabilities, rather than a researched and thorough selection process. Furthermore, look at the diverse nature of the coaches, their philosophies, track record, history e.t.c. and only one conclusion can be drawn; Moratti has always chased success but never through stability. He has just always chased the "who is hot right now?" or "who is the next big thing?".

This is what is responsible for what we are seeing today. This club has for too long been run on emotion and not on pragmatism and careful planning. It is this approach that is wholly responsible for our current financial status regarding FFP. All the money spent on buying the next best coach or player without regard for building a sustainable team.

Moratti, please sack yourself and the management team. If you could take a hands-off approach and just sack the management, I'll be all for it. However, I am not naive enough to believe you can take a hands-off approach.