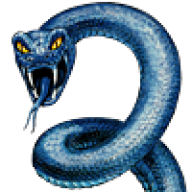 Joined

Oct 11, 2015
Messages

6,171
Likes

1,619
Favorite Player

Bastoni


Had the idea while reading ADRossi's best manager thread, boy I hope none of you cunts have already posted this before. I don't mean a player who turned out to be a bad coach but someone who surprisingly didn't go for that career path.

Ballack is a name I thought would be great in the managerial world, talented midfielder with brains who seemed to do it all, a leader and had a no-nonsense approach. I'd wager something a player would want and respect out of his manager. Plus he's famously known for having crazy amounts of 2nd place finishes in different tournaments and with different teams, a great experience for someone who aspires to be a coach and not lose composure when things aren't going his way.


We could also do the opposite, great players who you think would turn out to be bad managers. Zanetti is a holier being but I can't see him doing well as a coach. Working under pressure (media) and expecting the same professionalism he showed through out the years is unrealistic to ask of his players.