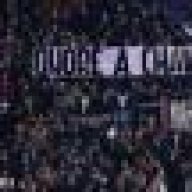 La Grande Inter
La Grande Inter
Joined

Aug 9, 2004
Messages

21,375
Likes

51


10 years of FIF
Why do some mod's have FI's new domain name in their sigs. Surely if someone is reading your sig, it means they are already here!
Do any of the mod's take bribes for a larger inbox>200?
Really though, surely members who have been around for a while or pass a certain postage mark should be given allowance to have a bigger inbox.
ps. this forum needs more of a social area, people need to get around it..keep it interesting outside the football damnit.
Last edited: