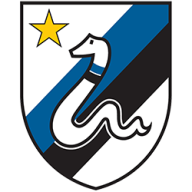 La Grande Inter
La Grande Inter
Joined

Jan 17, 2005
Messages

33,653
Likes

15,725


10 years of FIF

Nostradamus

Most Passionate Member
Just figured we need this. Let's keep it mostly videos of old games or documentaries. One video per post should make things easier. Doesn't have to be just Italian related, it's the world of football thread.
- - - Updated - - -
I'll make the start. River Plate 1996. Copa Libertadores final. Crespo, Ortega, Francescoli, Burgos, Sorin*, Almeyda and Gallardo some of the important names. Ramon Diaz, former Inter striker, their trophy winning manager. Aimar was also introduced in the first team that year but didn't feature in the Libertadores.
*Sorin has been awarded a Champions League and Copa Libertadores trophy in the same year, 1996. But he did not feature in the Champions League final. He only played 45 minutes in that tournament.