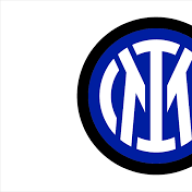 La Grande Inter
La Grande Inter
Joined

Mar 4, 2004
Messages

22,981
Likes

2,420
Favorite Player

Zanetti



Forum Supporter

10 years of FIF
On the contrary, I think FIF suffers from greatly underestimating Milan sometimes. Maldini has done remarkably well for a rookie DS, he has a clear plan & strong convictions. These are not excuses, its an opinion.

You are criticising Milan for missing out on Botman, when they already have Kjaer as a back up CB, followed by Gabbia. Inter play with 3 CB's and our first back up is D'Ambrosio, followed by Dimarco - both fullbacks. De Vrij doesn't even have a back up. Its not even the same level of a problem. So its only fair that Inter get more critique on this one than Milan.
I am criticizing maldini for milan for missing their set targets. Whether they need them is irrelevant regarding the failure to close the deals that he had work on for months...