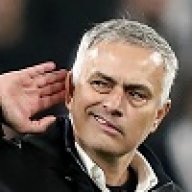 might be Deadpool
La Grande Inter
Joined

Mar 28, 2011
Messages

30,630
Likes

9,170
Favorite Player

Bea Arthur


10 years of FIF

Most Diverse Poster
Serpico is great, Pacino also has first two Godfathers, Any Given Sunday, Scarface (doesn't even like the movie, but okay, it's iconic). Don't even think Heat is a good showcase for Pacino except that he is charismatic.

But it's a lot worse now. To a certain degree DeNiro too, but I'd say he has a better career overall.

I don't know what happened after 2000. Playing it safe for the money?

I reeeeally love the acting of Joaquin Phoenix, Phillip Seymour Hoffman, Jake Gyllenhal, Gary Oldman, Daniel Day Lewis,... seems like DeNiro and Pacino still get more love because they were in bigger movies.