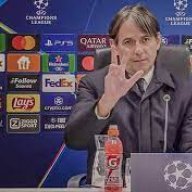 Part time Lazarus
La Grande Inter
Joined

Jun 8, 2005
Messages

25,040
Likes

929
Favorite Player

Inter1-0Wanda
Old username

browha



Forum Supporter

10 years of FIF
I have a six hour wait in an airport, so I thought I'd write this... Pajo you can 'thank' me later
I want to discuss, briefly, the downfall of Inter. I think too many people try to find a simple, singular cause for the issues we see, and like to heap the blame on this single-mindedly without consideration for potential other causes. As with everything real-world, it's never that simple. So, let's delve into some recent history, and talk about it, starting with the 2006 Scudetto...
One is entitled to assume that I highlight 2006 as it signifies the real first starting point of our recent successes, and thus, our downfalls. You would infact be wrong. 2006 is interesting, infact, because new accounting rules came into force (partly because of the early 2000 scandal that rocked Italian football where clubs would trade young players at inflated fees - i.e. We'll swap these 3 youngsters for your 3 youngsters, but peg them at book values of several million each, showing each club a huge net profit when infact none existed).
These accounting changes report an 83 million euro loss for Inter in 2006 - bolstered only by the sale of the Inter brand to a Moratti and Inter subsidiary for 50 million euros (purely an accounting trick). Year on year it gets worse, as player amoritisation (among other things) begin to weigh heavily on Inter. Losses peak in 2007 at 204 million euros - indeed this was 117% more than we even earned that year! Wages in this year alone correspond to 91% of revenue - much higher than the UEFA recommended ~55%.
This year also marks the beginning of Inter's attempts to decrease expenditure. Many people only associate recent years - i.e. post treble - with budget reductions, but in fact it is noticeably with transfer policy at the time, barring the year Mancini left with Mourinho to take over, with the three failed signings of Mancini, Quaresma and Muntari. Salaries, however, for this period continued to increase, from 141m in 2006 to a peak of 234m in 2010. This is before considering the extra black hole of 'Other expenses' which, as far as I know, no one has made much ability to discern into the constituents of.
Five year contracts (i.e. Chivu, Stankovic, Milito post-treble, etc) represented a huge bane for Inter, resulting in players being paid far too much, for far past their serviceable life. Indeed, the losses for the five years 2006-2011 amount to a staggering
665 million euros
.
Post-treble budget cutting has reduced our wages from a mountainous 234 million euros to something more in the lines of 120 million euros - halving them. Assuming the 2009 income was true - a year in which we did poorly in the CL - we would only be spending approximately 60% of our revenue on wages, a far more manageable number.
The high wages has infact been a two fold issue - particularly when coupled with the poor transfer policy of the club. After the treble, offers were coming in from everywhere for all of our best players. Maicon had bids of 20 million euros turned down from Real and City, Milito was being offered 25+ to go to Real, Sneijder was being offered 30 million from United, and Cesar was rumoured for 20 million moves to Arsenal, United, and City. Instead, what happened with these transfers? A total of approximately 10 million euros was recovered - rather than the ~100 million euros being offered.
One of the fatal strategic flaws - one which I find unbelievable to this day - is that, knowing full well of our impending financial difficulties - even the year we WON the treble, we only made 226 million euros, with wages of 235 million (!) - we signed players to more expensive, and longer, contracts. The legacy of that was being felt over the last couple of years, and still is to do this, with generous pay outs for players like Stankovic, Cesar, etc to cancel their contracts.
The question I've never been able to answer is why? Why, when knowing full well the financial difficulties the club were in - and with no obvious attempts to significantly increase revenue (winning the CL every year would not be enough to pay the wage bill, let alone the other expenses blackhole) - would you extend contracts and give out pay raises?
The story of the pay raises continues, as we then have to look at what this meant on the transfer market. Players were on wages comparable to clubs with twice - if not more - our revenue, which put them in the position of demanding record breaking salaries to move to, for example, United, or Real. We soon found ourselves in the position where no one wanted to pay top dollar for aging stars who were not performing to the same level, and who were commanding salaries comparable to the greatest players in the world.
Which takes us to the next step in our story.
Sales and Releases
Somewhere, somehow, a lightbulb went off, and people realised that FFP needed to be dealt with. About five years too late. Immediate and substantial efforts were made to reduce costs - our current wage cap of approximately 2.5mil euros a season would be 'low' for a bench warmer in our treble era - and part of this meant desperate attempts to offload the very players who were once so valuable, now valueless. Contracts with, for example, Cesar were cancelled with a large lump-sum payout just to allow him to move to another club - who, incidentally, paid him the exact same over the same period of time as Inter were originally offering his reduced contract extension anyway. From potentially a 20 million euro gain, to a 2.5 million euro loss within two seasons.
The meagre transfer budget that Inter had was also squandered, with management choosing a quantity over quality approach. Of the dozens of players signed post-treble, how many remain at Inter? How many can be called successes? The management, as a legacy of the "good times", lacked faith in younger players who showed perhaps the ability to compete at least to the same level as the failing so-called 'stars' the club had signed in the ensuing years. Good young players who could have made up squad numbers - Caldirola, Donati, Faraoni - were shipped out for far-too-little, when they could have been utilised at Inter instead of, for example, Chivu, Stankovic, Mariga - for much less money.
Multiple managers - and their compensation packages - have not aided the case either. A new manager, with a new system, comes in and imposes it and restructures the club. Several games later, he's gone, and someone else with different ideas arrives. Player trading for the sake of accommodating the coach has cost Inter substantial amounts of money, and invoked huge losses on several players - Belfodil just one recent example!
The question, then, is who to blame? Without dispute the players have underperformed since the treble - even the best players don't look like they are performing well. The worst players, on the other hand, look so shamelessly out of their depth that one wonders which academy decided to award them professional contracts. But is it as simple as just blaming the players? When players fail to perform under so many managers after so many years, one can't help but look past an arbitrary name at the club. One must look deeper. There is, it shames me to say, a stinking attitude at Inter. A loser's mentality. A reactive one, not a proactive one. One formed by mediocre minds imitating greatness, but unable to see the reasoning of the choices of genius.
The mentality is not the only issue, either. Mediocre direction, from mediocre directors, is a large source of error too. Why someone like Branca, who clearly has no eye for spotting talent, is allowed to continue in his role, I have no idea. Why someone as bipolar as our previous chairman, between his 'year 0' and 'scudetto' polar opposites, is allowed to be so influential, I don't know.
Sadly, there are too many things at stake here to simply say 'Fuck Jonathan', 'Fuck Mazzarri', or 'Fuck Branca'. For me, though, a company is only as good as it's chairman. And when you are led by a lame duck, your results will be those of a lame duck. Moratti's inability is the biggest systematic source of failure for me at Inter - and whilst, not to be hypocritical, there are many sources of blames for the various aspects (tacticians airing their dirty laundry in public, ill-timed red cards in crucial matches for the scudetto and to stay in the champions league, refereeing errors, unbelievably naive and useless tacticians, poor transfers, among a host of others) - the easiest way I can simplify this is to blame Moratti. But don't be ignorant of the role of
every single director
and their respective failings.
This - I believe at least - is why Erick Thohir has come out in the last few days to state that Inter will take a few years to build up, and that he isn't a superman. Because when you need to replace a rotten tree entirely, you have to dig right down into it's roots and rip them out. And overhauling the management structure of a club like Inter will take more than a few months.
This somewhat lengthy article now leads to one place...
The Measures of Success
The logical extension is now to ask how we can qualify whether Thohir is being successful or not. For me it is quite straightforward. These overweight, burdened contracts that I have mentioned all need to be finished by the end of the season. There are 8 players up for expiration at the end of this season, and I don't want any of them to stay. It pains me to say, as the last of the treble legends are included in some of those 8 players, as well as many fan favourites, but the price they cost do not represent value for money.
The next stage, then, is the handling of the directorships. It's clear to me that people like Branca need the sack. I personally am a fan (As you will know) of our youth sector, and to that extent I do not want to see changes there (Samaden etc) - but the most responsible directors need the sack.
Aside from sacking people, there are two more clear milestones we should accomplished to judge success. We desperately need revenue increase, and to miss out on Nainggolan as a potentially key part of the relaunch of Indo-Inter is desperately disappointing for me, and we desperately need a new stadium, with the obvious champions league participation.
These are the metrics by which, for the next few years, I will be judging Thohir, and Inter, and I can only hope we hit some of them.