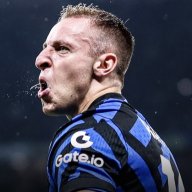 Joined

Jan 27, 2009
Messages

27,256
Likes

8,566



Forum Supporter

10 years of FIF

Best Overall Poster

Most Humorous Member

FIF Special Ones
Are you telling me fucking Sevilla got pot 1 purely from winning the EL? What pot would they have been in if we had won the EL instead?
- - - Updated - - -
I dont think we'll get lucky with some of the lesser teams in pot 1 and 2 like Zenit or Porto, etc. That's the kind of luck you see EPL teams like Man Utd and City get.
No doubt. Man Utd and City will get groups like Zenit, Olympiacos and Slavia.