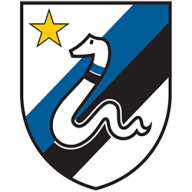 La Grande Inter
La Grande Inter
Joined

Jan 17, 2005
Messages

26,180
Likes

2,077


10 years of FIF

Most Serious Member

Most Stubborn Poster
Certainly! Another one who deserves a mention is Francisco Farinos.
Don't get me started.
Everyone loved Emre and Farinos and I was like "how the fuck are we going to compete for the CL with these guys?". FIF back then was in love with those guys, especially Emre who okay, at least he was great in his 2nd season. The fucker is still around at 40 btw
The guy that never made sense was Umit Davala. We gave Milan a young Croatian called Dario Simic who was a decent rotation CB for this useless turd with his stupid hairdo.
We also had Fadiga who was discovered with a heart condition a little after having a killer World Cup...