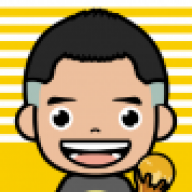 La Grande Inter
La Grande Inter
Joined

Aug 2, 2007
Messages

12,988
Likes

995
Favorite Player

Cryptozo d King


10 years of FIF
Also, mocking Neymar for the injury (your sign) is also disrespectful.

I guess you, among all people, would feel sorry for him after the (very recent) injury of Falcao.
Brazil Openly cheated and the 10 goals they got after the Colombia game was part of the Karma. Zuniga is still getting death threats and Neymar looks fine and walking around pretty well for a guy with a broken back !!!
Brazil went into that game to Injure James or Cuadrado. They lost the little game they wanted to play and got their best player injured. It was the fault of the coach and the ref for going in the way they did. I will not change my sig because it is what I believe. Karma is a bitch.
Falcao actually got hurt. Neymar just didn't want to play in the WC any more. Big difference.